Rhode Island resident and Miss USA winner Olivia Culpo has officially been crowned as Miss Universe 2012 , but the Boston University sophomore is more than meets the eye! She's the first American to earn the coveted title in fifteen years, and she's also one hell of a woman. Check out these 5 fun facts about the newly-crowned victor... and go USA!

1. Renowned Musician
Having two professional musicians as parents, Olivia began playing the Cello in second grade and also studied voice. As a cellist, she played in Boston Symphony Hall, Carnegie Hall and in England. She still performs with the Boston Accompanietta and has played the cello alongside world-renowned classical musician Yo-Yo Ma.

2. Ugly Duckling to Swan
Olivia was apparently "short and chubby" growing up, according to her personal bio, which was read during the swimsuit round of the Miss USA pageant. If you saw the stunner in her teeny bikini, you'd know that her days of being on the heavier side are long gone!

3. She Adores Audrey
The new Miss Universe admitted that she loves actress Audrey Hepburn, calling her "beautiful on the inside and out." She also plans to go to Tiffany & Co. in New York and re-create Audrey's iconic opening scene from Breakfast at Tiffany's.

4. Key to the City
In her hometown of Cranston, RI, Mayor Allan Fung presented Olivia with the key to the city during an outdoor ceremony at Cranston City Hall. She now has the key to the city and the key to our hearts!

5. Never, Ever Again
After reaching the top five finalists in the Miss Universe pageant, Olivia was asked to name one thing she would never do again. "Picking on my siblings growing up," she replied. How sweet!

We're so proud to call Olivia Culpo our own. Congratulations to the new 2012 Miss Universe!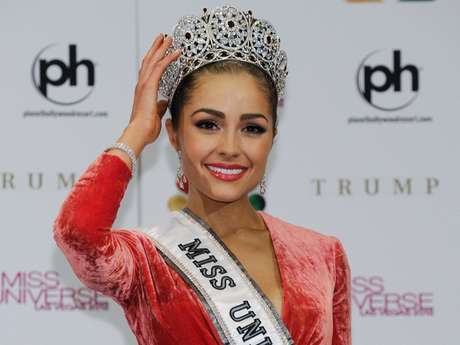 Exclusive from Life & Style Magazine - All rights reserved.