Kris Jenner loves the spotlight just like the whole Kardashian clan.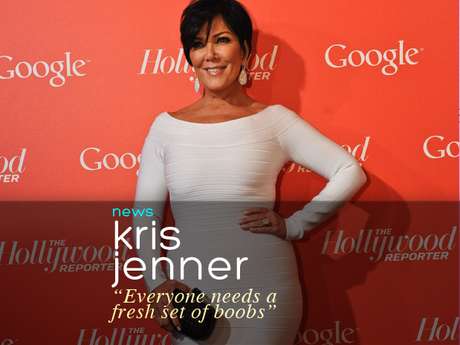 The mother of Kim Kardashian has made no secret of going under the knife before and has been candid about getting breast implants.
"Everyone needs a fresh set every 20 years," Kris said on Big Morning Buzz Live .
The Keeping Up With The Kardashians matriarch is open about her plastic surgery because of the fact she is on a reality show. "I have cameras in my house 24/7. I can't just go, 'I'm going for coffee,' and come back with new boobs."
Do you agree with Kris Jenner about getting breast implants?