At 42-years-old, Kelly Ripa is now revealing her secret to looking so fresh every morning on Live! with Kelly and Michael — regular botox injections!

"Every seven months or so my eyelid skin rests on my eyelashes," the host recently admitted to Elle Magazine. "So I feel like it makes my makeup artist's life easier, and it makes my eyes look a little more open on TV, which is where I happen to work right now."

But the botox doesn't stop there! The petite blonde also admits to getting regular injections in her underarms to prevent sweating and stains— something every television personality fears!

In addition to her touchups, the mother of three also makes sure she stays fit by routinely working out at SoulCycle spin classes and eating well, a healthy lifestyle that she and her husband, Mark Consuelos, try to pass on to their kids.

"We don't keep a lot of junk in the house so they eat what's there, which is a big bowl of fresh fruit," she admits.

It sounds like this trim star's got it all figured out! Between the botox, exercise and healthy diet, we're confident Kelly will be fresh-faced (and pit stain-free!) for years to come.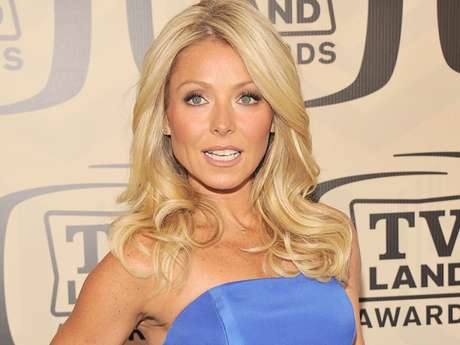 Exclusive from In Touch Weekly - All rights reserved.