Katy Perry was one of the celebrity's that assisted the Presidential Inauguration with Barack Obama .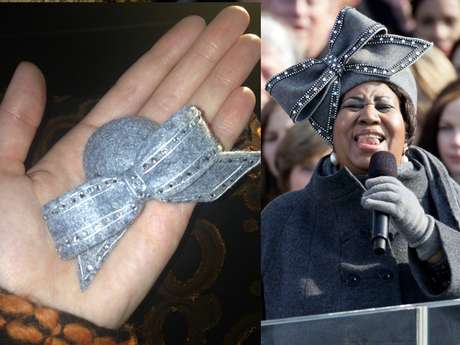 The "Part of Me" singer wore an oversized wool coat with suede boots and a tiny homage to a big singer.
"Big inauguration, tiny Aretha hat," is what Katy tweeted along with the picture above.
The tiny bow was a replica of the hat that Aretha Franklin wore at the Inauguration in 2009.
"I had it made. I thought it would be fun to do a shout-out back to four years ago," the "Teenage Dream" singer told People .
What do you think of Katy Perry's tiny homage?