Fashion shows are exciting, but even more exciting is to look at all the drama that happens behind-the-scenes.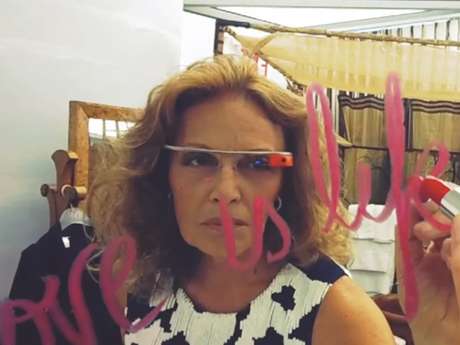 Diane Von Furstenberg teamed up with Google to sport some funky looking glasses that had a camera to take pictures and video.
The designer as well as her models wore them during the show and all of the footage was made into a cute little video Google has posted on its site.
We get an inside peek at how Diane prepares for her big night. We even see a touching moment where the Belgian tapes a lucky gold coin that belonged to her father into her shoe.
Watch the sentimental moment below.